Destination:
The Kodiak Island Archipelago is about 177 miles long and encompasses nearly 5,000 square miles. At 3,588 square miles, Kodiak Island is the largest in the group. Two-thirds of the island consists of the Kodiak National Wildlife Refuge. Close to 3,500 giant Kodiak brown bears make their home here, along with Sitka blacktail deer, fox, mountain goats, reindeer, Roosevelt elk, Steller sea lions, sea ducks, numerous whale species, salmon, crab and halibut.
Brown Bear Information:
Kodiak bears are the largest bears in the world. While they may grow to over 1,000 pounds, the average adult male weighs between 600-900 lbs.; females generally weigh about 30 percent less. Although Kodiak bears are often touted as the world's largest carnivore, they are actually omnivores. Although fish is an important part of their diet, they eat more grass, plants and berries than meat and rarely expend the time or effort necessary to chase and kill animals.
The Hunt:
The hunt takes place on the north end of Kodiak Island and is accessible via the road system. Our guides are local's and know the area well, with a vast knowledge of the hidden trail systems. The hunts take place on over 100,000 acres of private land, including some of the best salmon streams and bear habitat on Kodiak as well as 1/2 million acres of state land. You will access the hunting areas with trucks and ATV's which will allow you to cover more ground in a day. Don't let that fool you, lots of hiking is involved, so the better shape you are in the more enjoyable and successful your hunt will be. This area produces some of the largest taken in Kodiak and the state of Alaska each year. Over the last 5 years we have averaged bears over 9 feet with 27" skulls and have been 100% opportunity.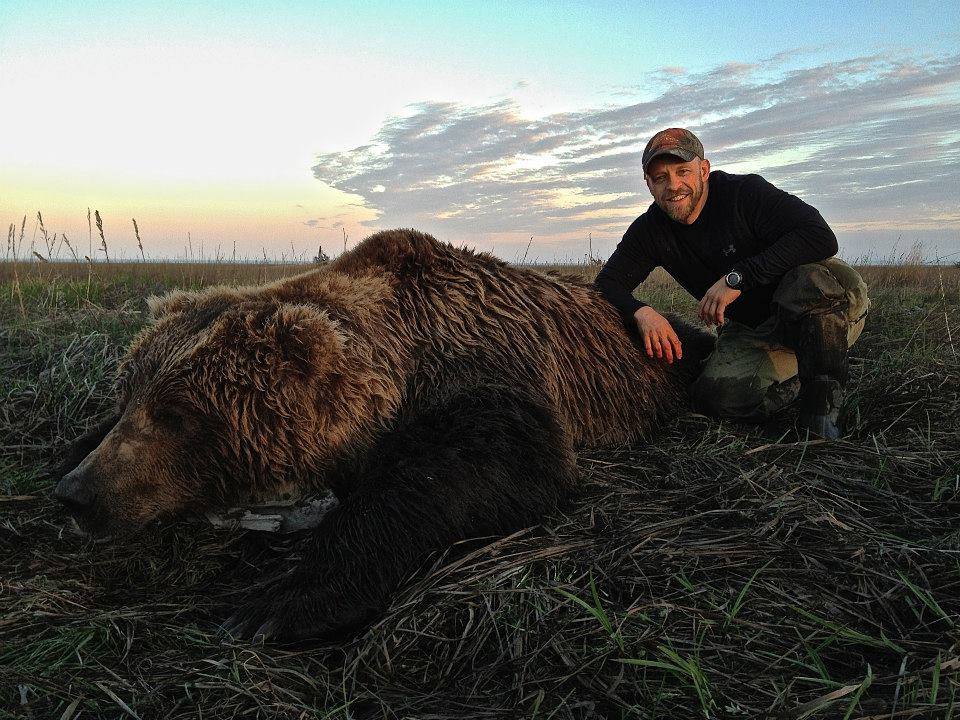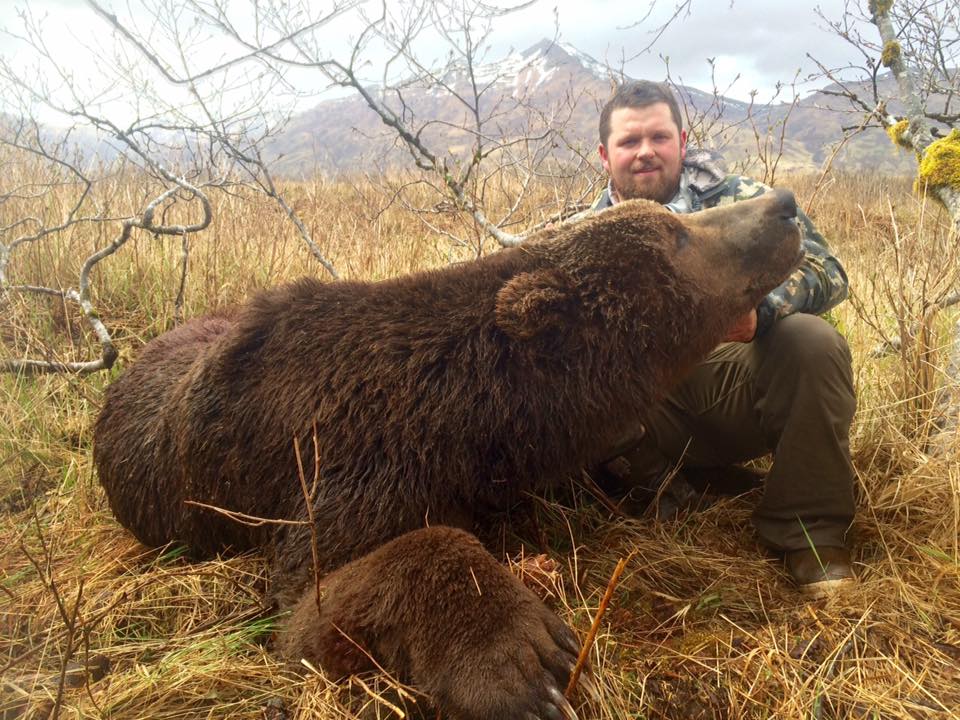 Accommodations:
Lodging will be B&B style with comfortable beds, hot showers and meals. Sure beats staying in a tent!
Rates:
2017 rates are $16,500. 2018 rates will increase to $17,500. Sitka Blacktail can be combined with the first October bear hunt for $2500. Sea duck hunting may be added for $350/day as time allows.
Dates:
Brown Bear hunts in Kodiak fall season are October 25th-November 15th. Spring season is April 15th-May 15th.
Includes:
Kodiak hunts include $800 private land use fees, your own professional guide, airport pick up, in field transportation, meals, and lodging during your hunt.
Not Included:
Hunting license, tags, tips, airfare to Kodiak, additional lodging before and after hunt dates, trophy expediting and taxidermy.
License Information:
Purchase license upon arrival in Kodiak as permits must be obtained in person at ADF&G in Kodiak.
Travel Arrangements:
Fly to the city of Kodiak, AK where you will be met by your Outfitter or guide. Consider arriving a day prior to your hunt, as Kodiak is prone to weather preventing flights