Destination:
We hunt areas close to Anchorage that are either over looked or virtually unreachable except by horses or the best super cub pilots. I truly believe these are some of the best moose hunts offered in Alaska. I have personally hunted as well as guided these areas after doing a lot of scouting, looking for areas with a high density of moose and rutting grounds where mature bulls come back to annually. Since the beginning of Rogue Expeditions I have had nearly 100% success on my moose hunts in these areas and 100% oppurtunity on legal bulls. I see no reason for this to change any time in the near future. These areas have moose year around but during the rut an incredible number of bulls congregate to collect their harems of cows.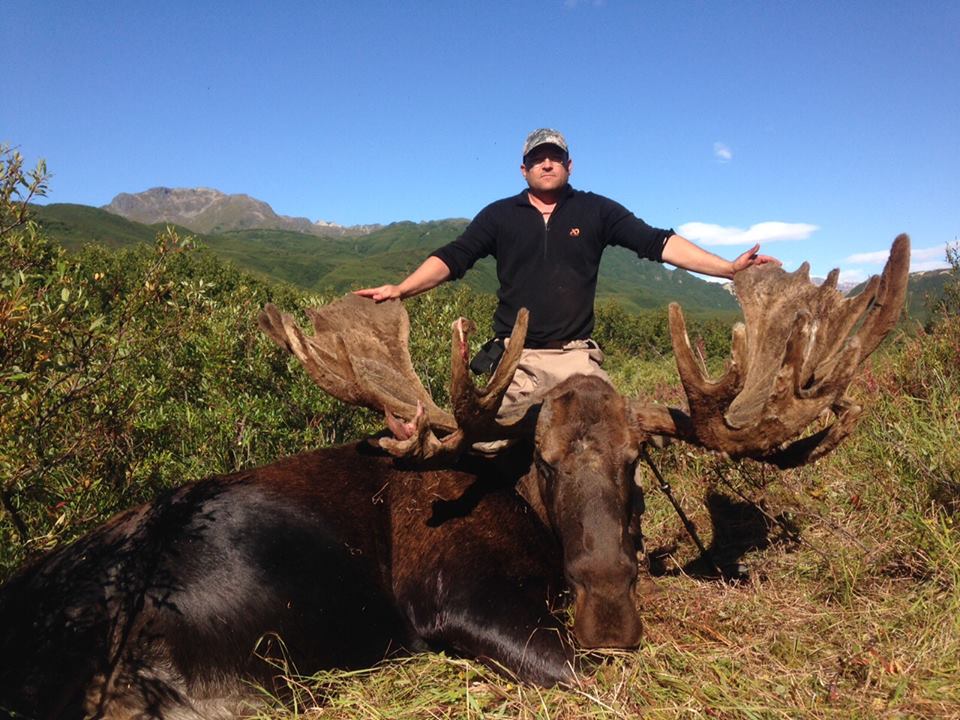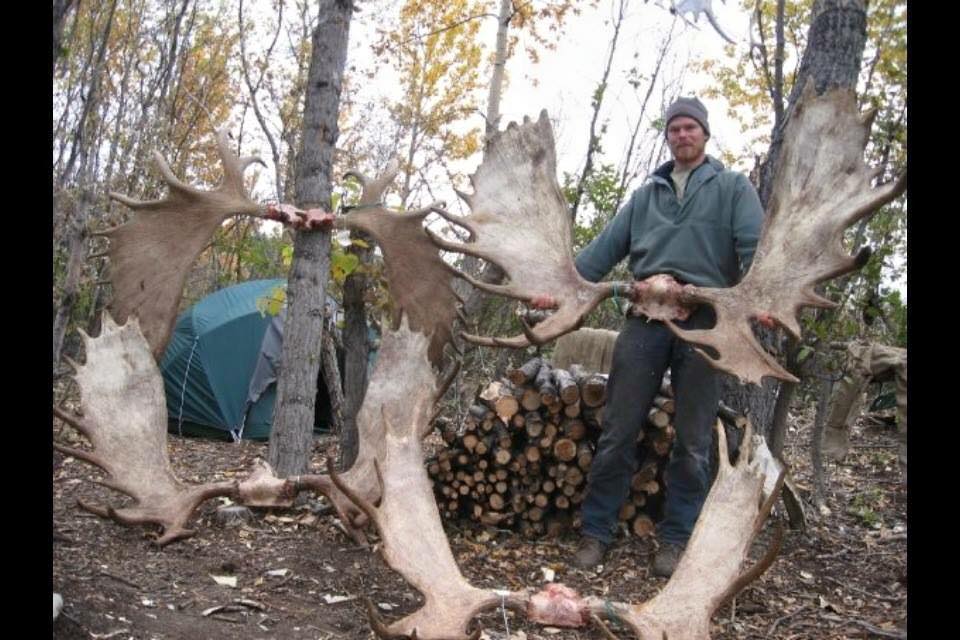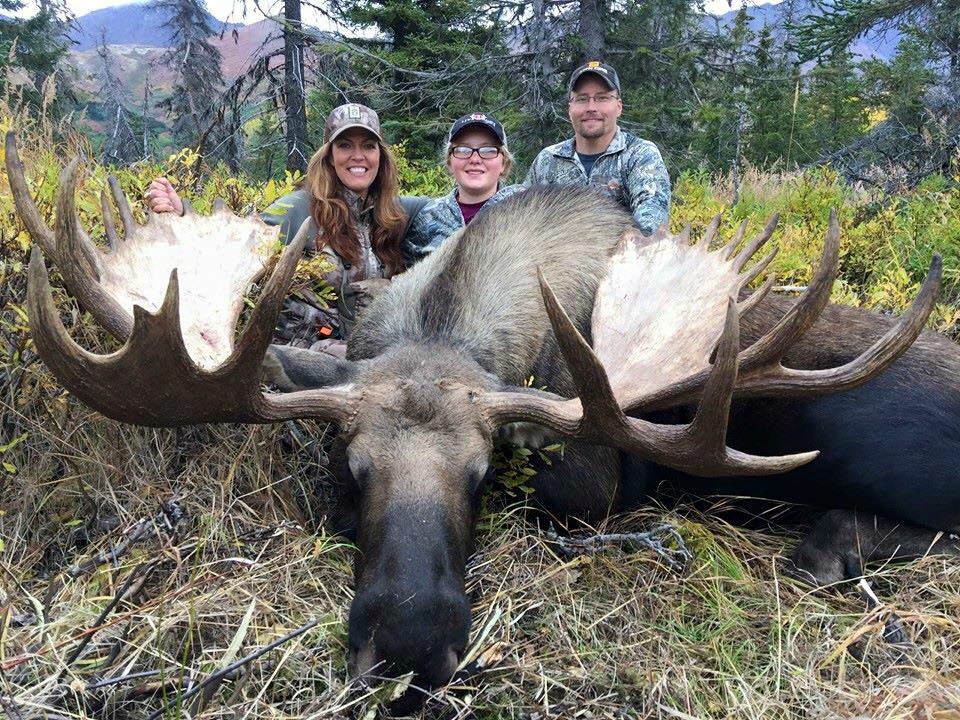 The Hunt:
We offer fly-in hunts and horse back hunts. By that I mean that you, your gear, camp and guide will go in on horse back to a preselected camp site typically on a ridge over looking the areas that the moose are in. These hunts are not extremely physical hunt but does still require you to be in decent physical condition.We have several different locations that we hunt. Most of these areas only requiring an over the counter harvest ticket. There is also a limited area draw that we strongly suggest you putting in for. I feel this area is as good as the others, but has a slightly higher potential for truly over the top trophy moose. It is not uncommon to see 5-10 bulls in a day and call in 3 or 4 bulls right on top of you during peak rut for that pure adrenaline feeling that most hunters only dream of. You can expect to see moose everyday of your hunt! The moose we've taken on these hunts have had spread range from 46" - 76"s but most are 55"-65"s.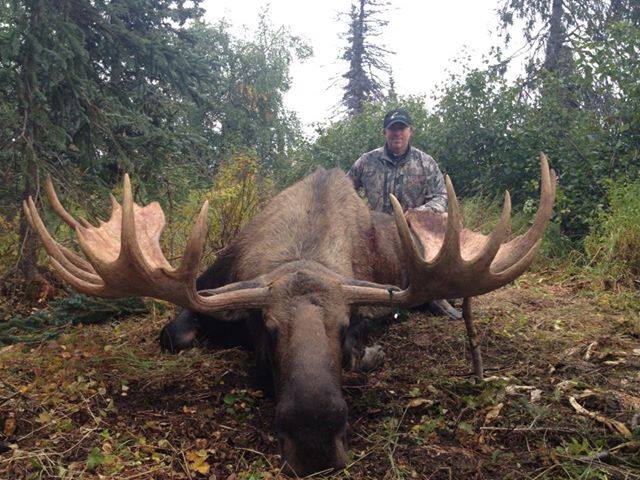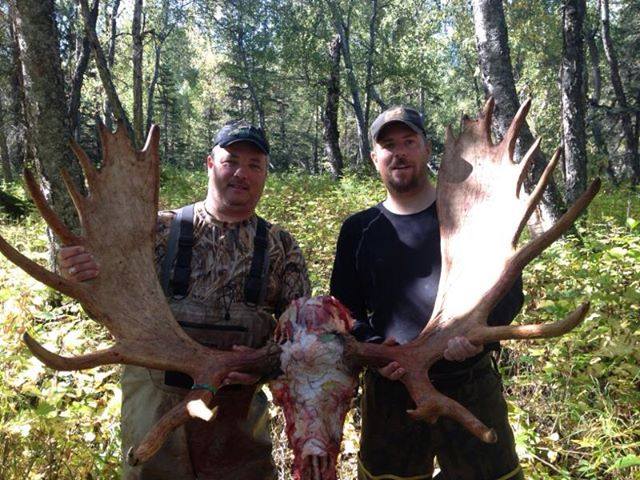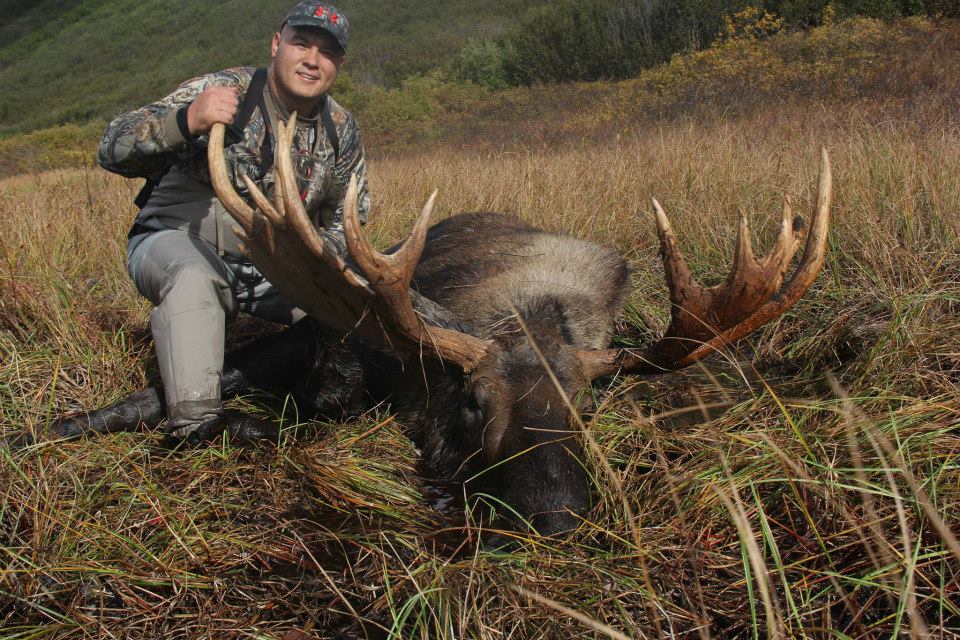 Accommodations:
Comfortable tent camping, eating freeze dried food as well as fresh foods flown in at the beginning of your hunt.
Rates:
1X1 hunts are $17,500.
Dates:
This is a 10 day hunt including travel days to and from camp. The hunts take place between August 20- September 30th.
Includes:
Your own professional guide,in field meat and tro phy care,airport pick up, meals and lodging during the hunt.
Not Included:
Hunting license, tags, tips, airfare to Anchorage, additional lodging before and after the hunt, trophy expediting and taxidermy.
License Information:
Purchase license and tags upon arrival in Anchorage.
Travel:
Fly to the city of Anchorage, AK where you will be met by your Outfitter or guide. We suggest Arriving the day prior to your hunt.