Destination:
The Kodiak Island Archipelago is about 177 miles long and encompasses nearly 5,000 square miles. At 3,588 square miles, Kodiak Island is the largest in the group. Two-thirds of the island consists of the Kodiak National Wildlife Refuge. Close to 3,500 giant Kodiak brown bears make their home here, along with Sitka black-tailed deer, fox, mountain goats, reindeer, Roosevelt elk, Stellar sea lions, sea ducks, numerous whale species, salmon, crab and halibut.

The Hunts:
The hunt takes place on the north end of Kodiak Island and is accessible via the road system. Our guides are local's and know the area well, with a vast knowledge of the hidden trail systems. The hunts take place on over 100,000 acres of private land. You will access the hunting areas with trucks and ATV's which will allow you to cover more ground in a day. Don't let that fool you, lots of hiking is involved as the goats will be in the alpine, so the better shape you are in the more enjoyable and successful your hunt will be. You will see multiple herds of goats daily, while glassing high mountain bowls and ridges. We have 100% success on goats since we started guiding goats on Kodiak.
This is a limited draw hunt and you must have a contract prior to applying before the Dec 15 Deadline.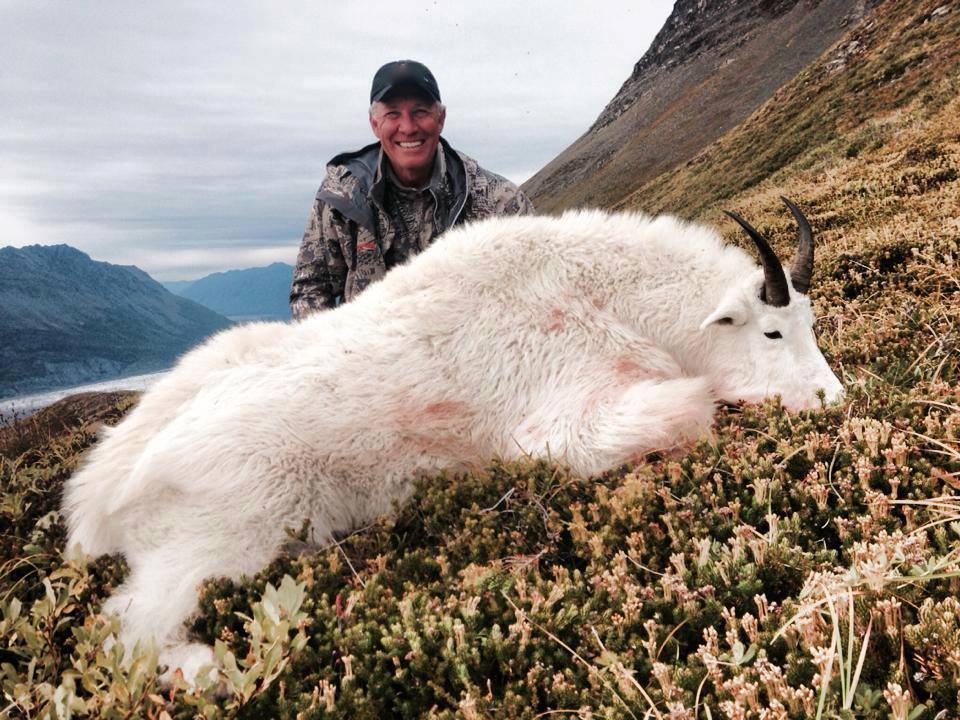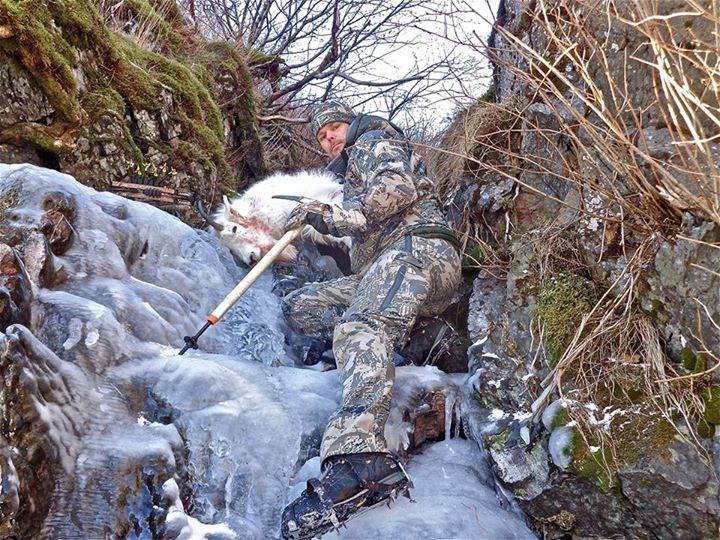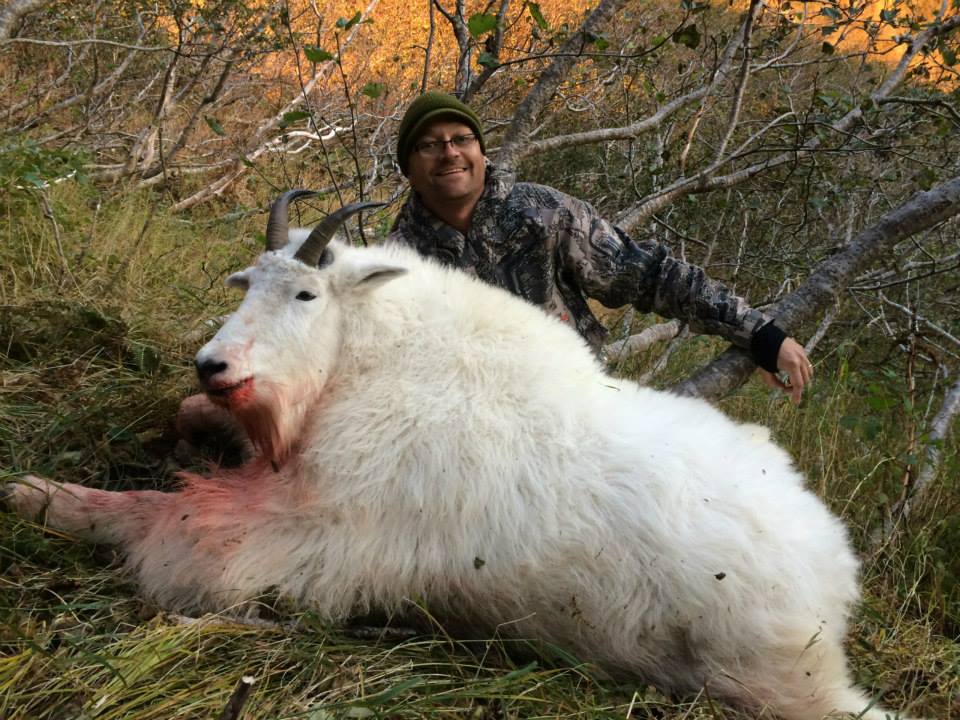 Accommodations:
Lodging will be spike cabin based.tent camp and we will sometimes complety be able to operate from my lodge depending on the location of the goats we are hunting.
Rates:
1x1 hunts $9,500
sitka black taild deer can be added for $2,500
and sea duck hunting for $350 a day.
Dates:
This is a 7 day hunt including travel days to and from camp. We hunt goats on Kodiak Oct 1st - 25th when the hair is the best.
Includes:
Kodiak hunts include private land use fees, your own professional guide, airport pick up, meals, and lodging during your hunt.
Not Included:
Hunting license, tags, tips, airfare to Kodiak, additional lodging before and after hunt dates, trophy expediting and taxidermy.
License Information:
Purchase license and tags upon arrival in Kodiak.
Travel Arrangements:
Fly to the city of Kodiak, AK where you will be met by your Outfitter or guide. Consider arriving a day prior to your hunt, as Kodiak is prone to weather preventing flights!