Experience Dall Sheep Hunting in Alaska with Rogue Expeditons
Destination:
We hunt the Western Alaska Range about 100 miles north west of Anchorage. This is my favorite area in Alaska to hunt dall sheep. I've been guiding sheep in the Alaska range and have only had one unsuccessful hunter that hunted the whole hunt. This is a general harvest area so all my hunters get a sheep tag. These are all fly in hunts. You will be flown in by bush plane to one of several small airstrips located right in the heart of sheep country. You may have sheep that can be seen very close to base camp.
The Hunt:
From base camp you and your guide will be glassing for a legal ram. Or you may head out with a light spike camp to check out nearby drainages know to contain good populations of dall sheep and also mature rams. A typical day in this area will have you looking at several bands of rams each day in search of your trophy ram. I have personally guided for around 30 sheep in this area. Most of the sheep my hunters have taken have been 36"-38 1/2"s. I have helped one lucky hunter take a 40" ram scoring 166"s.That is not the norm but always a possibility. This is not the area to hunt for monster dall rams but there are 40", 170" Boone and Crockette rams taken in the area nearly every year.. The population of legal rams is high and my guides and I know the places to find them.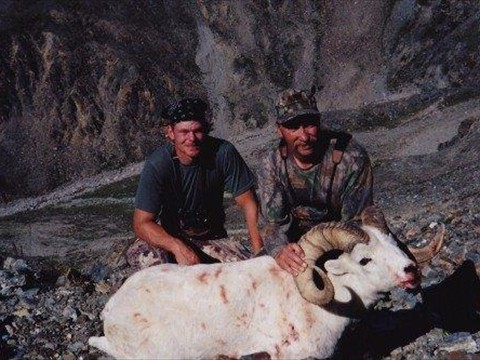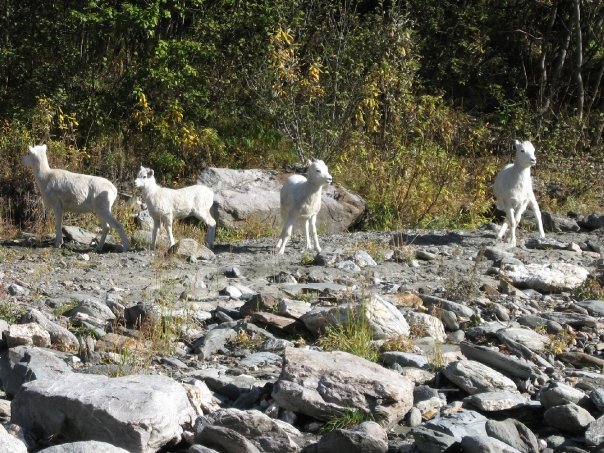 Accommodations:
Light weight spike camps, eating freeze dried food as well as fresh foods packed in at the beginning of your hunt or dropped from the sky during your hunt.
Rates:
1X1 hunts are $17,500. 2X1 hunts are available for $15,500 caribou can be added for $5,000
Dates:
This is a 10 day hunt including travel days to and from camp. Hunts take place between August 8- September 20th.
Includes:
Your own professional guide, in field meat and trophy care,airport pick up, meals and lodging during the hunt.
Not Included:
Hunting license, tags, tips, airfare to Anchorage, additional lodging before and after the hunt, trophy expediting and taxidermy.
License Information:
Purchase license and tags upon arrival in Anchorage.
Travel:
Fly to the city of Anchorage, AK where you will be met by your Outfitter or guide. We suggest Arriving the day prior to your hunt.