Destination:
The Kodiak Island Archipelago is about 177 miles long and encompasses nearly 5,000 square miles. At 3,588 square miles, Kodiak Island is the largest in the group. Two-thirds of the island consists of the Kodiak National Wildlife Refuge. Close to 3,500 giant Kodiak brown bears make their home here, along with Sitka black-tailed deer, fox, mountain goats, reindeer, Roosevelt elk, Stellar sea lions, sea ducks, numerous whale species, salmon, crab and halibut.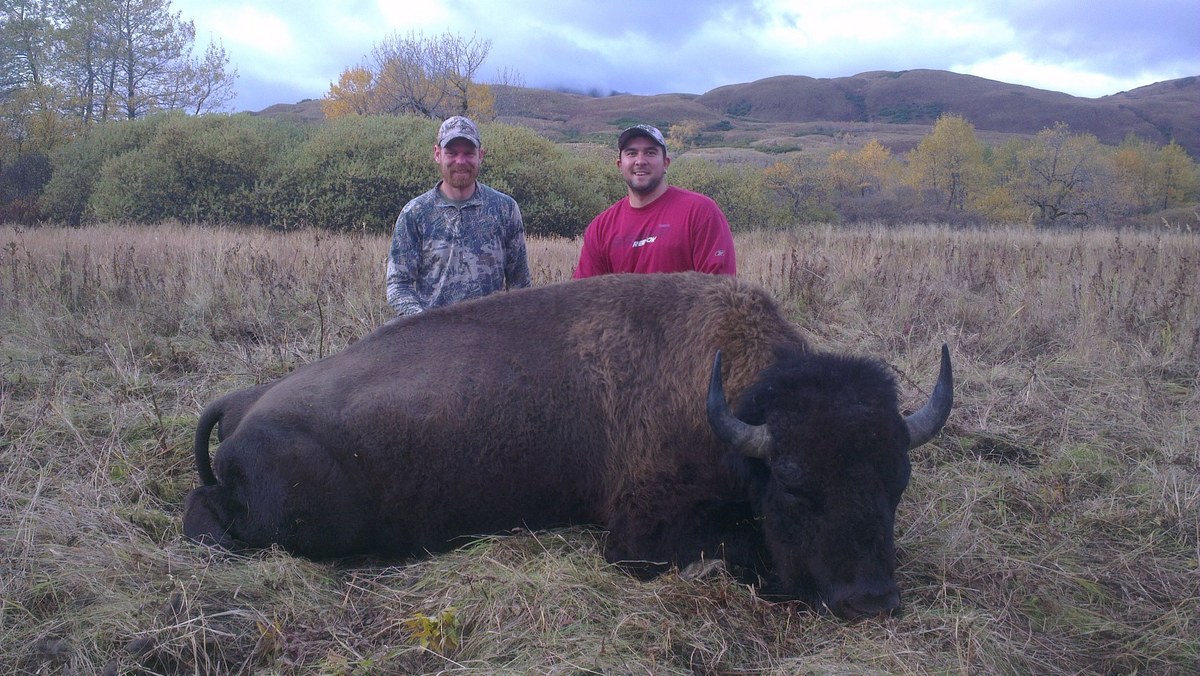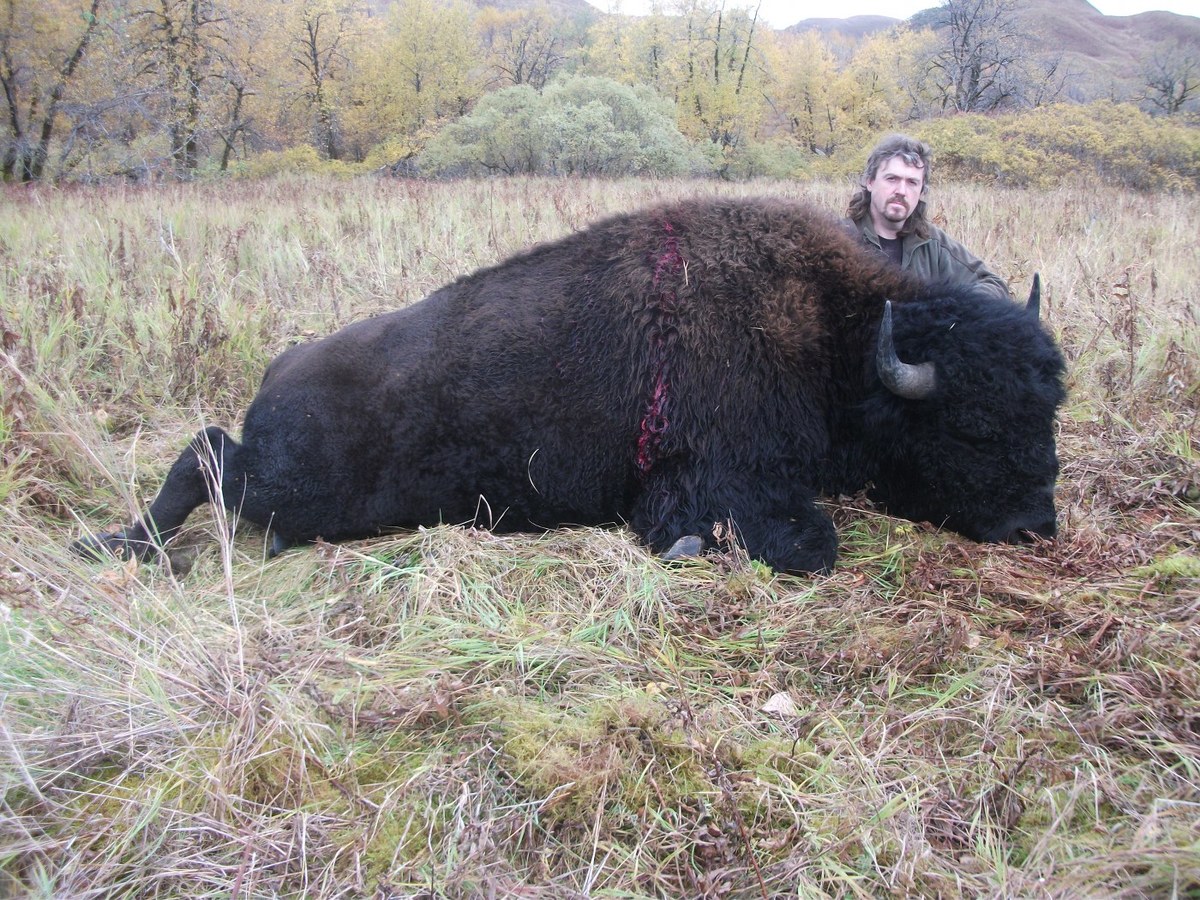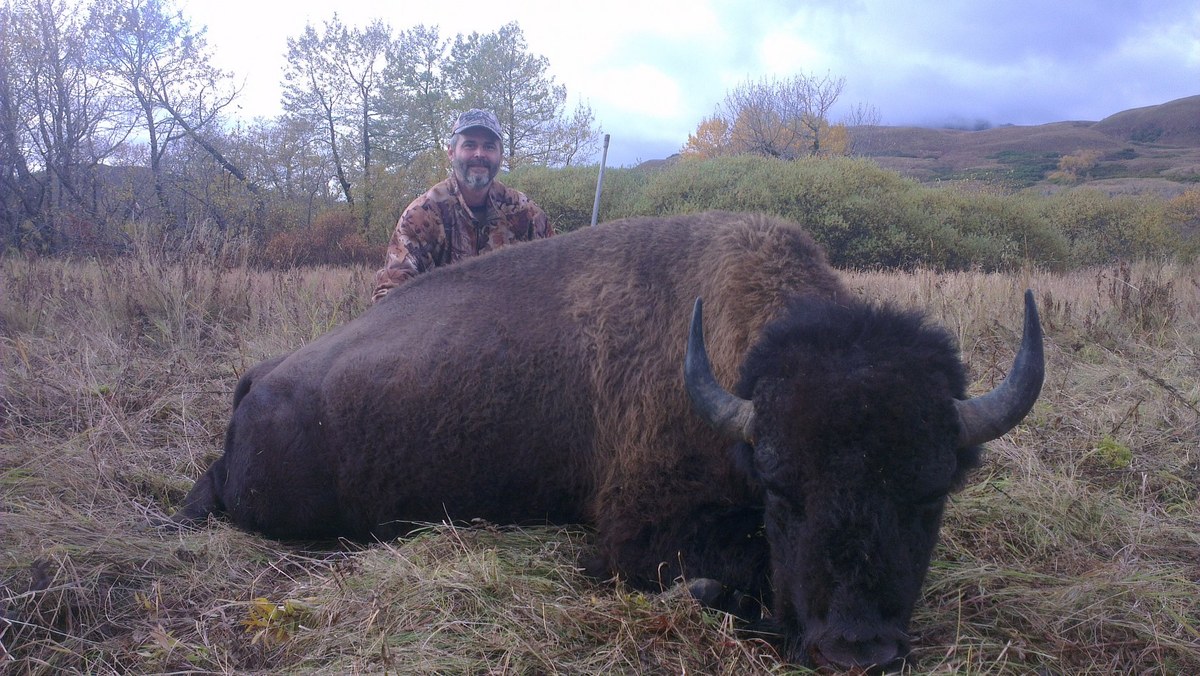 The Hunt:
Be prepared for a fair chase hunt! With the bison/buffalo ranging over 100 square miles of rugged habitat, Rogue Expeditions bison/buffalo hunt provides challenges to even the most seasoned hunter, but our experienced guides and knowledge of their range practically ensure that you won't go home empty handed. Many of our hunters are coming to hunt bison with us to complete their Super Ten or North American Grand Slam. We have had 100% success to date.
We access the areas the buffalo range with atv's, utv's, and snow machines depending on the season and conditions. These hunts are done purely spot and stalk and fair chase. This hunt can be done any time of the year although we recommend September through April for the best hides. August-October sitka black-tailed deer can be added to your hunt. Kodiak also has the largest Brown bear in the world which can be hunted October-November and April-May along with a bison. The sea duck hunting on the island is second to non and can be added October through January.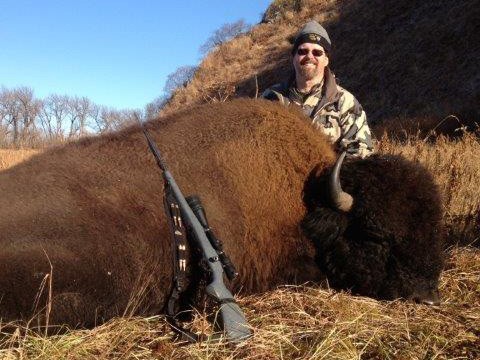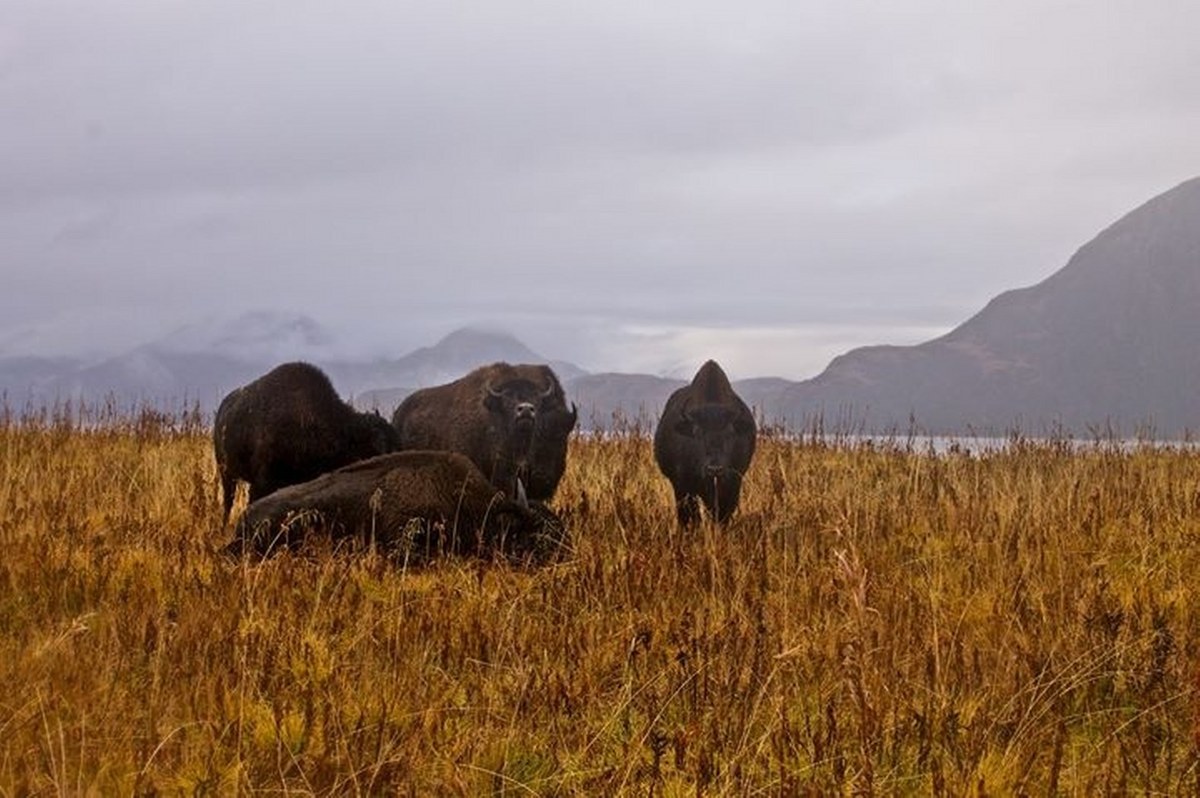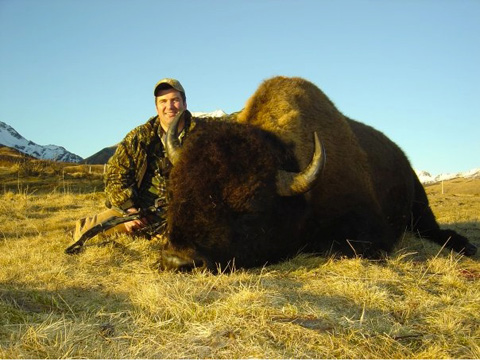 Accommodations:
You will be staying at or Lindal Cedar lodge in the city of Kodiak.
Rates:
$7,500 for a 3 day hunt
Dates:
We can do bison hunt Sept-April
Includes:
Kodiak hunts include private land use fees, your own professional guide, airport pick up, meals, and lodging during your hunt.
Not Included:
airfare to Kodiak, Tips,meat processing, additional lodging before and after hunt dates, trophy expediting and taxidermy.
License Information:
No license required
Travel Arrangements:
Fly to the city of Kodiak, AK where you will be met by your Outfitter or guide.