Destination:
Our hunt area is bordered by the Katmai Park & Preserve and Bristol Bay, famous for the largest sockeye salmon runs in Alaska and the highest density of brown bears in the world. The terrain is relatively flat with many low ridges, poorly drained lakes and kettle ponds between the active volcanoes. This area is treeless with little brush, making for an ideal area to glass. Temperatures average 40-50 in the day and can drop just below freezing at night.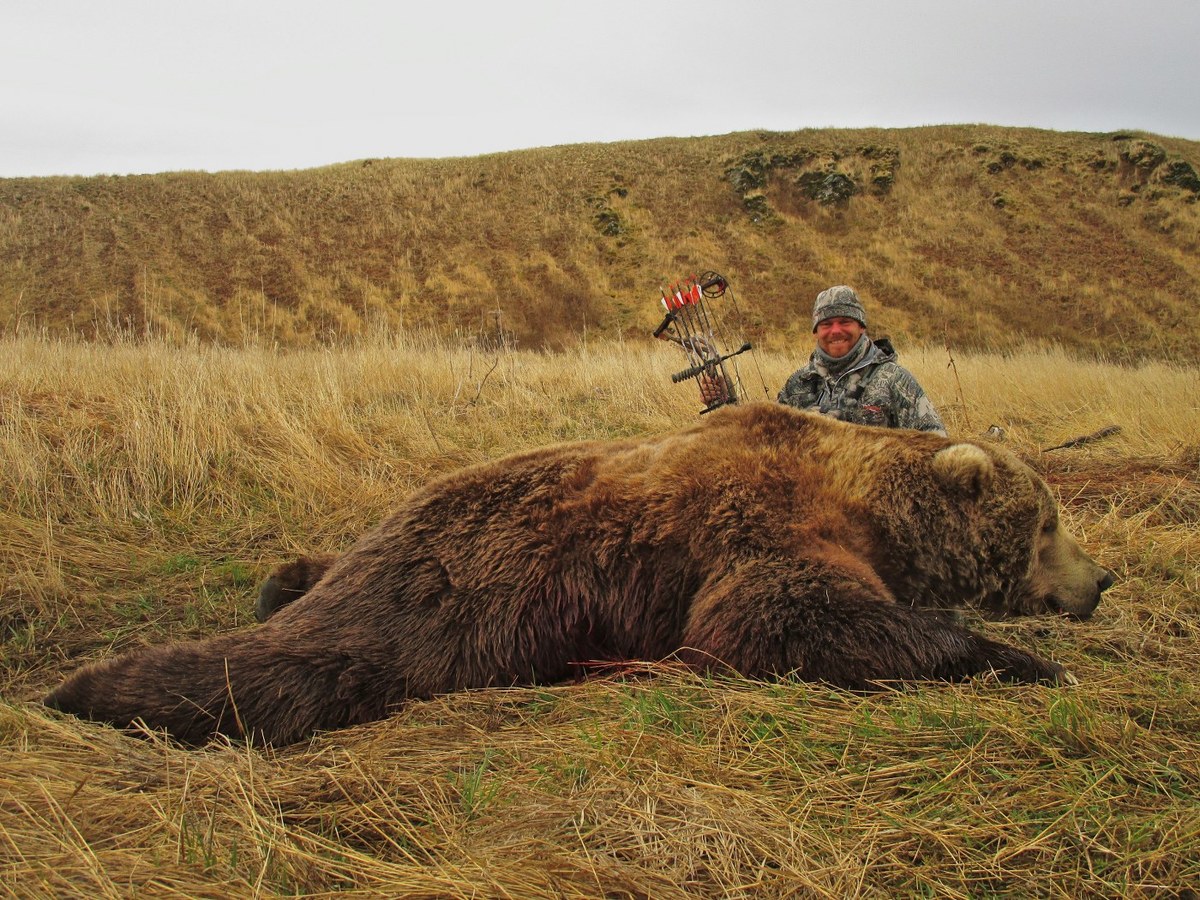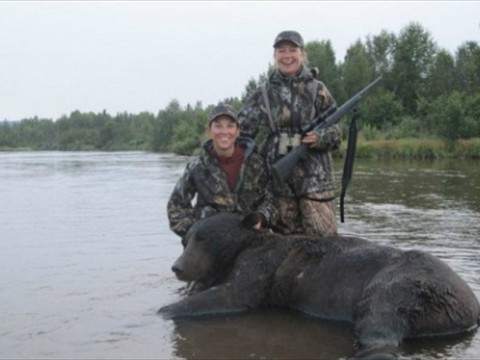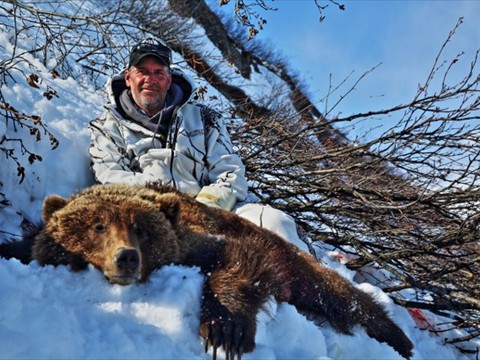 Bear Information:
Alaska Peninsula brown bears are a very large brown bear subspecies, with adults usually ranging in weight from 800 to 1,200 pounds. They are found in high densities on the Alaskan peninsula due to the largest salmon runs; this allows them to attain huge sizes, some of the biggest in the world. They may gather in large numbers at feeding sites, such as Brooks Falls and McNeil Falls, both in Katmai National Park near our hunting area.
Prized by hunters for their skulls and hides, up to 500 of Alaska's 1,500 brown bears killed yearly by hunters come from the Alaska.
The Hunt:
This is a spot & stalk hunt. You and your guide will spend days glassing salmon streams and travel funnels for a bear worthy of a stalk. Once spotted the excitement begins as you and your guide close to within an acceptable shooting distance. This is an outstanding opportunity to see many bears and take a mature boar averaging 9 foot. This is a high success hunt with 100% of our hunters having pulled the trigger on a bear! As a bonus, wolves and wolverines can be shot with no trophy fee if the opportunity arises.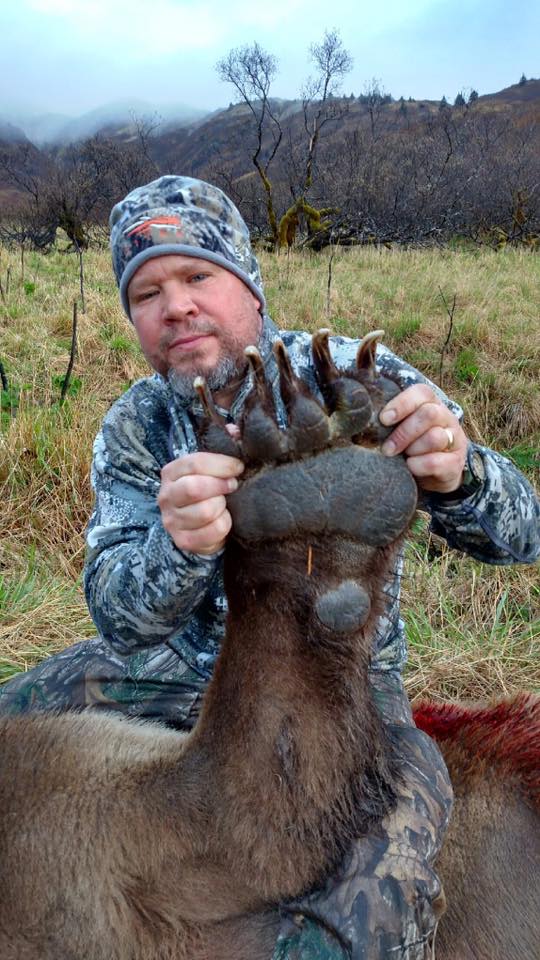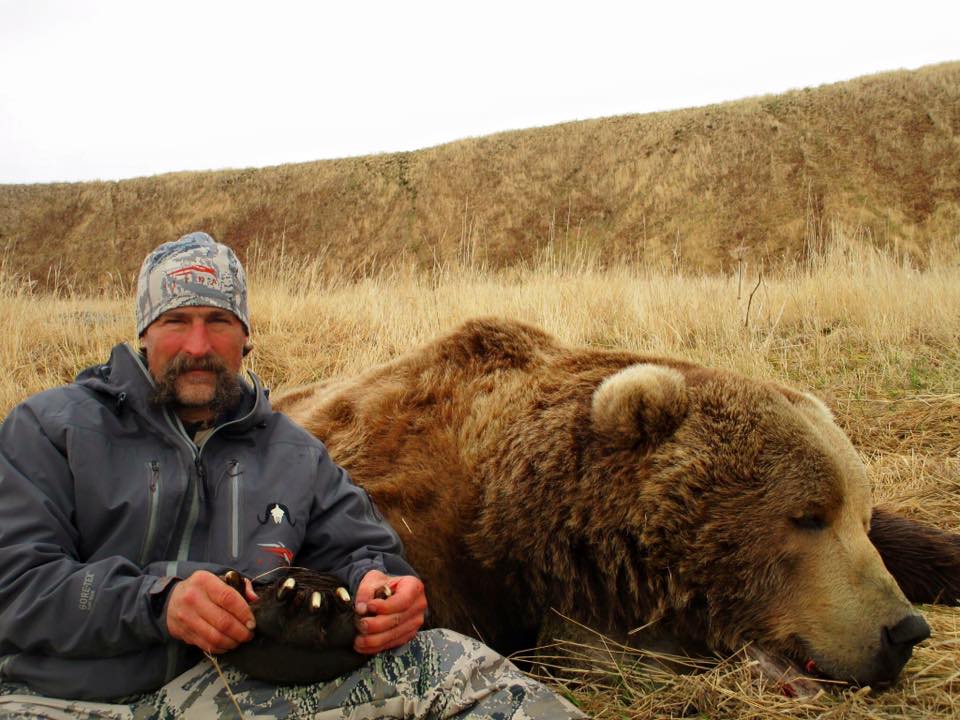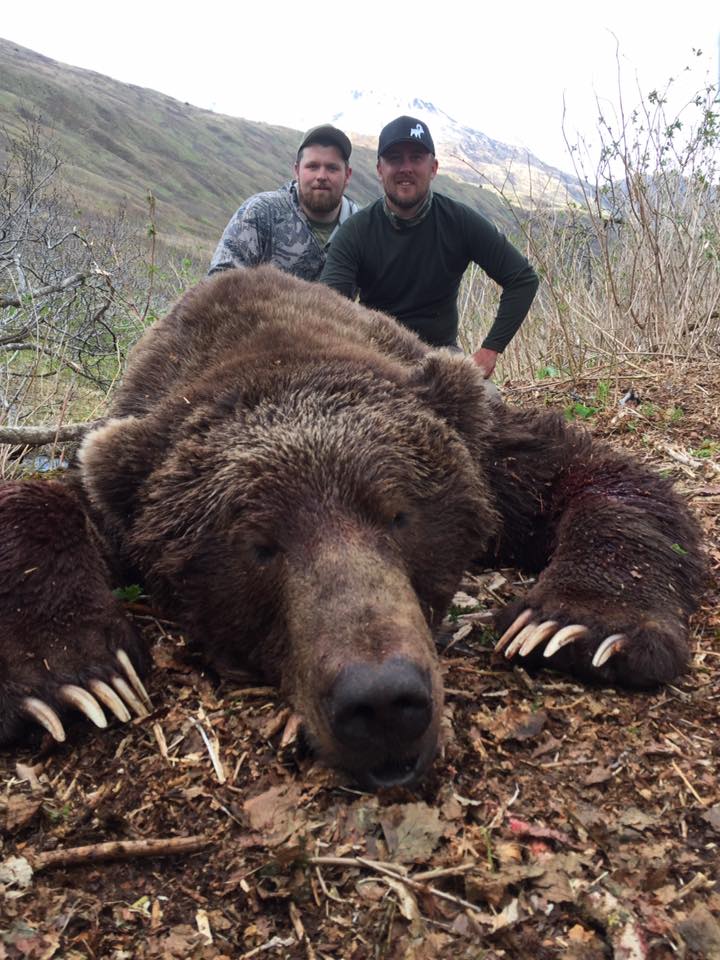 Accommodations:
Comfortable tent camping, eating freeze dried food as well as fresh foods flown in at the beginning of your hunt.
Rates:
1X1 hunts are $16,500.
Dates:
This is a 10 day hunt including travel days to and from camp. The hunt takes place between September 19-28th, of odd years (2017, 2019)
Includes:
Your own professional guide, airport pick up, meals and lodging during the hunt.
Not Included:
Hunting license, tags, tips, airfare to Anchorage and Iliamna, additional lodging before and after hunt, trophy expediting and taxidermy.
License Information:
Purchase license and tags upon arrival in Anchorage.
Travel Arrangements:
Fly to the city of Iliamna, AK where you will be met by your Outfitter or guide.